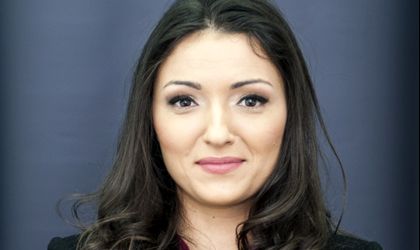 After a year and a half from its launch in Romania, Uber revealed the most popular destinations in Bucharest.The top includes the 25 most requested destinations, based on the number of Uber rides registered from February 2015 until now.
The Henri Coanda International Airport was Bucharest's top choice, followed by the North Train Station (Gara de Nord).
Malls were also very popular choices during this period of time,  AFI Palace Cotroceni stealing the third place in the top, whereas Baneasa  Shopping City and Promenada Mall reached number five and six.
On the fourth place was Bucharest's Old City Centre (Centrul Vechi), which is a well-known area favored by locals and tourists alike.
"In Bucharest we're getting close to 100,000 people who choose Uber as a trusted service, whether they go out into town or they choose to go to the airport, go shopping, go to work, school or home. We continue to work hard to make the mobility inside the city accessible to everyone everywhere," said Nicoleta Schroeder, general manager of Uber Romania.
The Uber company was founded in 2009 in the United States of America and has slowly, but steadily become one of the most popular transportation services in the USA. The company arrived in Bucharest in February 2015 and offers three services: uberX, UberSELECT and Uber Child Seat.
1
Aeroportul Internațional Henri Coandă
2
Gara de Nord
3
AFI Palace
4
Old Town
5
Băneasa Shopping City
6
Promenada Mall
7
Bitdefender HQ
8
Piața Unirii
9
Mega Mall
10
Regie student campus
11
Radisson Blu
12

Herăstrău – Kiseleff (Beraria H, BOA,

Hard Rock Cafe)

13
JW Marriott
14
București Mall
15
Control Club
16
Victoriei Square
17
Plaza România
18
SEMA Parc
19
Herăstrău – Șoseaua Nordului area
20
Floreasca Park
21
Hilton
22
Simbio
23

 Brezoianu & Lipscani intersection

(Energiea/Origo)

24
Bucharest University
25

Rose Garden Residence

Apartments
Andreea Dulgheru