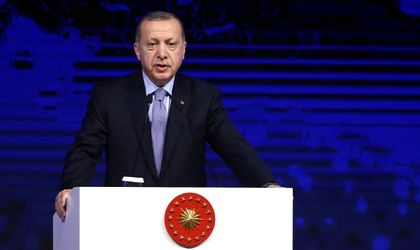 President Tayyip Erdogan announced today that the country will hold presidential and parliamentary elections in June 24, over a year earlier than planned. Erdogan claims that Turkey "urgently needed to make the switch to an executive presidency", according to Reuters.  
President Erdogan said that he made the decision following his discussion with the head of the nationalist party, who had earlier suggested early elections.
"Even though the president and government are working in unison, the diseases of the old system confront us at every step we take. Developments in Syria and elsewhere have made it urgent to switch to the new executive system in order to take steps for our country's future in a stronger way", said Erdogan.
Last year, Erdogan narrowly won a referendum to change the constitution and create an executive presidency. The extended powers are due to take affect only after the next presidential election.