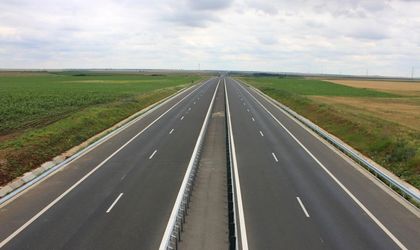 The Turkish company Alsim Alarko Sanayi Tesisleri ve Ticaret AS won the contracts for building two sections of the new Southern motorway ring of Bucharest, according to the state-owned road company (CNAIR).
Alsim Alarko has made an offer for the 16 km-long section 2 of the motorway of RON 750,8 million, without VAT, considered the best offer by CNAIR.
The same Turkish company also won this month the contract for the 17 km-long section 1, offering to build it for RON 830.7 million.
On April 26, a consortium led by UMB Spedition, company controlled by Romanian construction mogul Dorinel Umbrarescu, won a RON 882.4 million (EUR 189 million) contract for the building of the section 3 of the new Southern motorway ring of Bucharest.
The section, with a total length of around 17.5 km, is part of a new motorway ring road around Bucharest.
The entire Southern ring road project, with an estimated cost of EUR 580 million, will allow the decongestion of traffic in the area South of ​​Bucharest.
The design of each section of the South ring motorway of Bucharest will take 12 months and the execution 30 months after the contract is signed.
Romania is the 7th largest among EU member states in terms of population, but has only 748 kilometers of motorways, less than Bulgaria, which is about half the size of Romania.