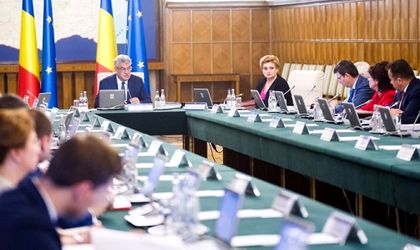 The Tudose government has decided to suspend the clawback tax for immunoglobulin-based drugs through an emergency order on Thursday. The suspension for this category of drugs will last up to two years, starting January 1.
According to hotnews.ro, sources in the government have stated that the order may also allow other types of drugs to be exempted from the clawback tax in the future through a simpler government decision.
According to a statement by the Health Ministry, the purpose of this measure is to ensure the permanent availability of drugs derived from blood or plasma, the costs of which are borne by by the National social health insurance fund and the Ministry's budget. This way, future issues caused by these drugs not being available on the market will be avoided.
The clawback tax was introduced in 2010 and is applied exclusively to medicine producers, who have to return a part of the profit they make above a certain level to the Romanian state. Producers have understandably been against this tax and have done intense lobbying in order to make governments eliminate it, but they had been unsuccessful until this week.
The government stated that after this emergency measure regarding immunoglobulin will be taken, the working group set up at the Health Ministry will try to "rethink" the clawback tax for all categories of medical drugs.
Producers of low-priced drugs have also called on the government to remove the tax from these products, as they end up being completely unprofitable, which threatens their availability. Therefore, low-priced drugs are among the first categories of drugs which will be considered by the government for clawback tax removal.
Former Health Minister Vlad Voiculescu warned that the elimination of the clawback tax may have disastrous effects, even if it temporarily solves the immunoglobulin crisis. He thinks this may be a sign that the government is showing weakness in the face of the pharma lobby, and removing the tax from one category of drugs can set up a worrying precedent that will have negative consequences for the health system in Romania.