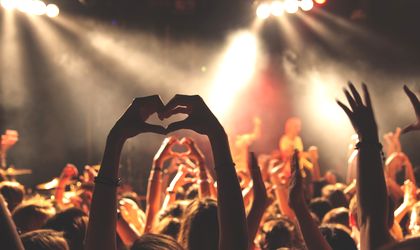 Longer days and the promise of warm temperatures can (only) mean one thing: it's festival season. Head to one of these festivals and you'll find critically acclaimed bands, world-famous artists and once in a lifetime performance to the background of a beautiful sunset. Here is a curated list of festivals taking place this June in Bucharest.
When: June 2 – 11
Where: Cluj Napoca, several locations
What: A wide selection of international and national movies, well-known actors and actresses, producers, filmmakers and key decision people from the film industry will be in Cluj for the festival. Special guest star this year is Alain Delon.
Pelicam International Film Festival
When: June 8-11
Where: Tulcea
What: The film festival touches upon a problem that is ever so present – the environment. Pelicam invites you to a new tour around the Black Sea through five documentaries about the countries of this region, among other surprises.
When: June 9-19
Where: Sibiu, several locations
What: Probably the most complex cultural event in Romania, besides the indoor theatre, dance, circus and music performances, FITS also offers outdoor street performances, play readings, special conferences, book launches, workshops, film screenings, the drama and art management universities' convention as well as the Sibiu Performing Arts Market. Over 3,200 artists and guests will be coming to FITS 2017 with a selection of over 500 performances and events, produced in 70 countries that will take place in 71 performance spaces.
NexT International Film Festival
When: June 22-26
Where: Bucharest, several locations
What: The newest and most innovative short films from all over the world come together for the biggest short film competition in Romania, unprecedented formal experiments and fantastic travels through distant galaxies, a lot of guests and the hottest parties.
When: June 26-July 2
Where: Cluj Napoca, several locations     What: For five years now, a new jazz setup has arrived in Romania. The concept was first born in New York in the 80s, where small scenes, dance floors and vintage fairs appeared, while in the evening, a big concert stage was set up for the music lovers. Long story short, go to Cluj and enjoy Jazz in the Park.
Airfield
When: June 29-July 2
Where: Cisnadie, Sibiu county
What: Airfield is the place where you can relax, dance, enjoy art and absorb the mesmerizing nature surroundings, all while having lots of fun. From music to visual projects, from sculpture to painting, touching upon innovation and design, it`s about creating a complete atmosphere with people, enriching your mind, soul and body. A simple aerodrome is transformed into a universe of love and dreaming.
When: June 30-July 2
Where: Timisoara, several locations
What: A festival creates a symbol for the city that hosts it and strengthens its identity. JazzTM comes to celebrate the vibrant cultural energy of Timisoara and we can only confirm. At this edition, Thomas de Pourquery & Supersonic, Monty Alexander Harlem Kingston Express, The Chick Corea Elektric Band, Miles Mosley feat. The West Coast Get Down, Bill Laurance and China Moses are among the bands who will be jazzing up Timisoara.