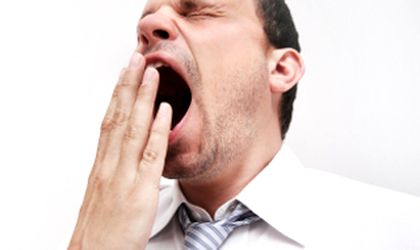 Romanian employees put lack of productivity on account of lack of sleep, in a percentage of almost 75 percent, according to a poll developed by local recruitment website, bestjobs.ro. Only a remaining 25 percent of respondents claim to be rested enough so as to be sufficiently productive at their workplace.
The results of the poll also reveal the fact that sleep deprivation affects the productivity of men more than it does to women (52 percent against 48 percent). According to the study, those most affected by lack of sleep hold postgraduate studies – 37 percent.
Lack of sleep mostly affects employees in Iasi and Bucharest, while those in Ploiesti, Timisoara, Cluj Napoca and Brasov state that they get just enough rest.
The poll was developed on a sample of over 3,100 users of the bestjobs.ro website, between December 21, 2010 and January 7, 2011, on a national level. 
Corina Dumitrescu