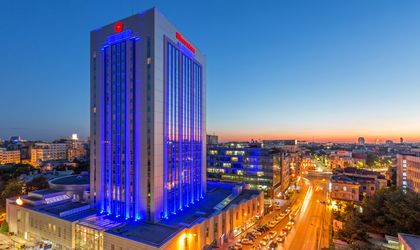 Thomas Huit is the new pastry chef of the Sheraton Bucharest Hotel starting this September. He is 26 years old and has 10 years' worth of experience in the industry. He learned about this industry in his hometown, Paris.
Huit started his career in this industry at the same time with his enrollment in a profile vocational high school from Paris, and following its graduation he continued his theoretical and practical development in schools, learning from traditional pastry specialists.
Within the Concorde Lafayette Hotel, he successfully achieved the CAP culinary art certification. He learned also about the modern pastry within one catering services company, Dalloyou, where under the guidance of pastry chef, Yann Briss, he developed new taste mixing and styling techniques of the pastry, confectionery products.
"I wish to offer to the Centro Sweets clients a taste and form reinterpretation for the excellent products offered so far but also to bring fresh taste, innovation and design accents into the new products that will complete the already preferred range of products of our customers," said Huit.
Georgiana Bendre