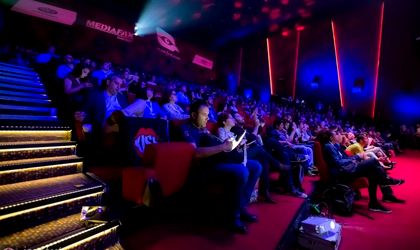 These were digital campaigns that were awarded at the fifth IAB MIXX that was held during ICEEfest.
The awarded campaigns are:
Best Performance Campaign: Ikea Electronic Purchase & Delivery / Media Investment / Ikea
Best Native Advertising Campaign: Ursus Cooler / Media Investment / Ursus
Best Mobile Branded App: My Enel Mobile App / Centrade – Cheil / Enel
Best Video Campaign Prize: ChefExperience / V8 Interactive / Staropramen
Best Content Marketing Project: Eu sunt 12 / First Content Studio / Bergenbier
Best Digital PR Campaign: Visit Bogata / Kinecto / Bogata Town Hall
Best Social Media Campaign: The Kilometers bank / Geometry Global / Ponderas
Best Interactive Experience: My Heartbeats / MullenLowe Profero / Orange
Most Experimental & Innovative Campaign: The Lenovo Hunger Eliminator Button / Digital Star / Lenovo
The jury also offered some diplomas for the campaigns #Givebeautifully (agency V8 Interactive/ client Stella Artois) and #MecSaysHiToJunimea (agency Tribal Worldwide / client McDonalds).
The IAB MIXX Awards is the only competition that focuses solely on digital campaigns. The competition is organized on a national level in 16 countries and the jury selection is made under international criteria and licence.
Romanita Oprea