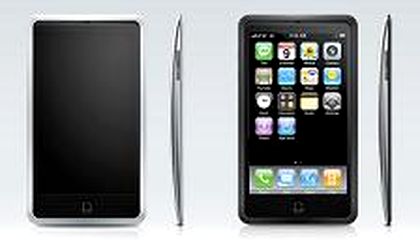 A new iPhone from Apple is expected to be launched this fall, say international analysts.
According to the Wall Street Journal, quoting sources close to the situation, the smartphone will have a bigger screen, of 3.5 inches, than the one before, but it will be slimmer, due to a new technology, says cnet.com
The components of the smartphone are already being produced in the units in Asia, according to the claims of a Japanese-language Apple blog, Macotakara, which cites listings for iPhone 5 cases on a Chinese site as proof of its claim and it says the back of the new iPhone has both glass and aluminum.
The next iPhone is expected to have a completely new design from the iPhone 4S model. This will include a wider screen and a slimmer width.
Acccording to The Wall Street Journal, iPhone's display will incorporate "in-cell technology," which enables a screen's touch sensors and LCD be consolidated into one single layer. This would result in a thinner screen and a cheaper production price, says cnet.com.
Other features expected by analysts in the next iPhone are Near Field Communication (NFC) capabilities as well as the ability to support global LTE networks.
Otilia Haraga