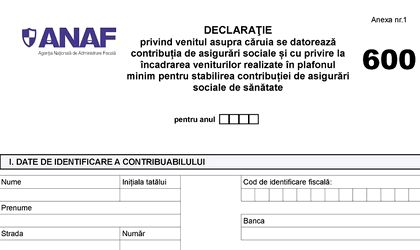 The Dancila government has adopted an emergency order today which will delay the deadline for the submission of Form 600 until April 15.
PM Viorica Dancila urged the Finance Ministry to soon find a permanent solution for those with independent activities, one which will allow them to only submit one form and pay once a year.
The previous deadline for Form 600 had been set for today, January 31, but many people were confused about it and complained that the deadline was too close and that through this form the state required them to pay their contributions in advance based on predictions regarding the income they would get during the year, which in some cases is difficult to estimate.
Around 28,500 forms have already been submitted, out of an estimated total of 210,000 individuals who have independent activities.