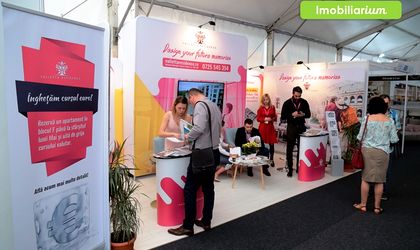 According to Imobiliarium real estate fair representatives, the percentage of clients buying houses for investment purposes registered a slight moderation, reaching 10 percent to 15 percent.
The profile of such a buyer is generally a man aged 40 to 50, with an average or above average income, who is interested in a larger range of housing.
The reasons that have encouraged investment purchases in recent years have been the need – in general for parents to invest in children's homes – the opportunity to rent housing in major university centers, macro-financial stability, interest rates, and , especially the ratio between demand and supply.
In the top of the features sought by investors is the location, near the means of transport, the surrounding facilities and the number of rooms, the three-room apartments being the most desirable.
"Acquisition requirements are similar regardless of buyer's intent (proximity to the subway, facilities, good performance in terms of space requirement), but the difference is noticeable when looking at the site. Buyers who want to invest are heading north or west of the capital toward property near office hubs. The ratio of Romanians buying a dwelling in need vs. for investment purposes is about 85% – 15%, generally valid for apartments in traditional ensembles. In the case of boutiques located in central areas, the percentages even reach equality, "said Rafel Nebreda, Imoteca The Residential Experts.
Imobiliarium specialists recommend Sectors 1 and 2, the N-V area of ​​Bucharest, Voluntari and Ilfov for the acquisition of an investment home, while sectors 1, 4 and 6 are indicated for the purchase of the first house.