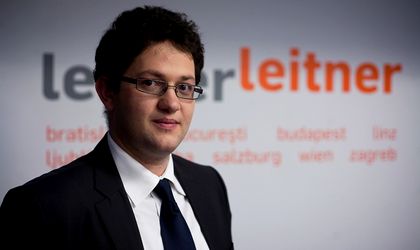 The possibility of introducing a bank tax will be among this year's major topics on the authorities' fiscal agenda, thinks Ionut Movanu (pictured), the new tax manager of LeitnerLeitner. Similar debates are taking place in other European countries and neighboring Hungary has already adopted a similar tax.
A discussion on this topic could spur in the light of low incomes to the state budget which will determine the government to find yet another source to reduce the budget deficit. However, such a measure would only generate disadvantages, delaying the credit rebound, warns Movanu.
All the frequent, inconsistent and often unpredictable fiscal changes that have occurred last year, have affected the local business environment and Romania's credibility among foreign investors, say LeitnerLeitner consultants.
2011 has already begun with some more fiscal modifications brought by Government Ordinance no. 117/2010 amending the Fiscal Code, but Movanu thinks that some of these revisions should have a positive impact.  
Ceiling social contributions and the fact that they will be regulated by the Fiscal Code as well as reintroducing the income tax for micro-companies (3 percent) should ease the fiscal burden for many companies, said Movanu. "The current level of social contributions is considered by investors as being one of the most important problems of Romania's fiscal system," he explained.    
For 2010, the first year following the merger with Adevaris, LeitnerLeitner has reported a 10 percent turnover increase, making the local subsidiary the second best performing in the group. For this year, the company targets a revenue increase of at least 10 percent.
Due to frequent tax changes, this year there will also be a tendency to outsource accounting and payroll services, say LeitnerLeitner representatives. "In the field of tax advisory, this year we will focus on future investors to Romania and we will offer banking, insurance and leasing related services," explained company representatives.
The Bucharest office of LeitnerLeitner has a team of 38 consultants, Ionut Movanu taking the lead of the tax advisory department at the beginning of this year. He has over ten years of professional experience in the field, having previously worked for KPMG and UniCredit.  
Simona Bazavan