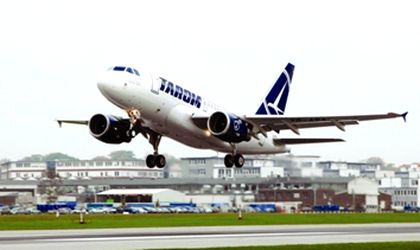 Romanian state-run airline Tarom will launch two new weekly summer flights, from Bucharest to Nice and Dubrovnik, and will withdraw flights between Cluj Napoca and Frankfurt, the airline announced this Friday.
The airline's summer schedule (March 25 – October 27) includes two daily flights to London, three daily flights to Budapest and six daily flights to Timisoara and Cluj-Napoca.
Tarom reported 2.19 million passengers in 2011 after having earlier announced that it hopes to see their number reach 2.4 million. The company has also failed to reach breakeven last year and has reported RON 252.18 million loss (approximately EUR 58 million).
Simona Bazavan