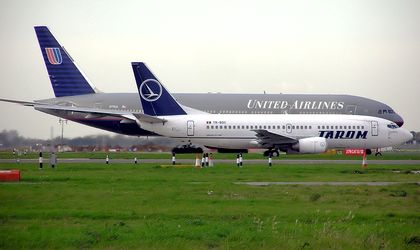 Romanian state-owned air carrier Tarom has traveled with only 55 percent occupancy on external flights last year, while internal flights saw a slightly higher occupancy rate of 58 percent. Tarom posted revenues of EUR 254 million, which was EUR 98 million below its expected budget for last year. The company estimates a loss of EUR 21 million for last year, according to company representatives.
Tarom faced a load factor of 45 percent for its flights in the first three months of last year, which was much below the planned average. The drop in revenues was also fueled by a slump in the number of business travelers. Tarom opened 11 new routes last year and the company plans to add new destinations to its offer.
The airline industry will lose $5.6 billion this year, according to estimation from the International Association of Airline Carriers (IATA). Previous estimations saw losses of only $3.8 billion for the industry. European airlines will be the most affected, with $2.5 billion in total loss.
Corina Saceanu