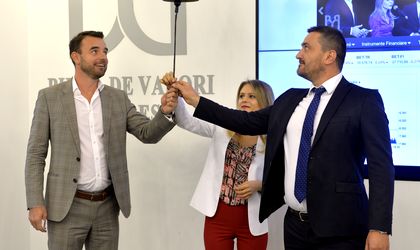 Corporate bonds of gambling operator Superbet have started trading on the Alternative Trading System managed by the Bucharest Stock Exchange (BVB) from September 20. The bonds which reach maturity in 2020, with a fixed interest rate of 12 percent per year, have a total value of approximately RON 9.7 million.
"Superbet succeeds to attract money from Romanian investors with this second placement. The money will remain in Romania because it will be used for the development of operations in this country. The money will be invested in expanding both the retail business and in boosting the online business that has just begun. In the online environment, most of the money is geared towards advanced technology development. The success of the second placement shows the stability and financial health of the company and the group it belongs to. It is what investors always appreciate, in addition to the growth and potential of business growth," said Vlad Ardeleanu, general manager of Superbet's multibrand operations.
This was the sixth bond issue listed on the AeRO market and the fourth on BVB this year.
Superbet Betting & Gaming has nearly 1,800 employees and over 600 locations (agencies) offering betting and lottery services, virtual games and more than 2,000 slot machines.