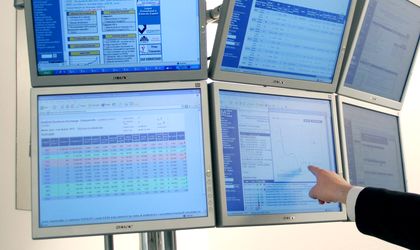 The shareholders of Sphera Franchise Group, the company that manages restaurants under the brands KFC, Pizza Hut and Taco Bell, aim to raise RON 324.4 million from an IPO, according to prospect submitted to the Bucharest Stock Exchange (BVB).
The subscription period starts on Tuesday and closes on November 2, starting from RON 25/share up to RON 33.
"The offer consists in 9.831 million shares sold by shareholders. It is split into two installments: a share of 15 percent of the  shares (1.474 million) that will be offered initially to retail investors and the remaining shares ( 8.356 million) will be offered to the Institutional Investors," says the document.
The shares split between the  shareholders within "the retail investors" installment is 1.300 billion by Lunic (Cyprus) and 174,597 shares by MBL (Romania) and the installment of the "institutional investors" split between the shareholders is 7.36 million shares by Lunic (Cyprus) and 989,383 shares by MBL (Romania).
"The estimated gross revenues obtained by the shareholders from the shares' sale will be approximately RON 324.447 million (assuming that all the offered shares will be sold at the maximum price in the price interval and will be used funds for stabilization activities," says the source.
Sphera is the firms' holding that own the right of restaurants' management under the brand KFC in Romania, Moldova and the under the brand Pizza Hut and Taco Bell in Romania.