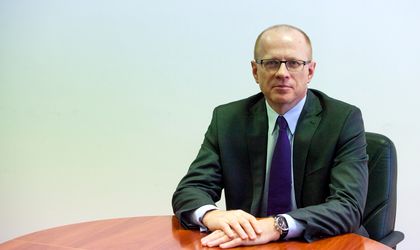 The Romanian capital market is solid and trustworthy, resistent to turbulences and reacted as an emerging market after the American presidential elections, said Ludwik Sobolewski, the general director of the Bucharest Stock Exchange (BVB).  
"During Wednesday, prices started improving and at the end of the day the level of the main index was – 0.4 percent. The following day it was on green. I hope this perception regarding the Romanian market will become stronger in the future. We're working on being known as an emerging market and maybe we'll have the chance of being known next year," said Sobolewski.
The executive believes that the markets recovered after the American elections.
"When everything became clear, the markets reacted somehow negatively, but we see that since the elections the assets and prices started going up, " added Sobolewski.
BVB registered a slight decrease in the reference index BET on Wednesday.
Georgiana Bendre