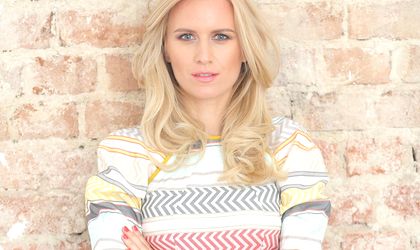 According to well-being specialist Alecsandra Ionita, half of the well-being programs delivered by SmartExperience to corporate clients belong to the Arts and Hobbies category. For 2017, the trend is set to continue, with employees having a major role in deciding the trends.
"Most of the wellbeing programs implemented by companies aim to offer employees knowledge and the capacity to make decisions," Ionita said during the Healthiest Companies – Preliminary results of the OWB Study event organized by Business Review.
A total of 1,000 employees in several companies expressed their preferences for the future well-being programs to be conducted in their company. Their choices were spread in five categories, namely Arts and Hobbies, Beauty and Fashion, Healthy Lifestyle and Sports, Personal Development and Professional Development.
According to Ionita, the interest for corporate wellbeing increased significantly in the past years. Starting with 2010, the number of clients multiplied tenfold, from five to 61 companies in december 2016. Out of the 61 clients, most belong to the IT&Telecom, Banking, and Shared Services sectors.
In the first nine months of the year, the most popular category was Arts&Hobbies.
According to Ionita, 51 percent of the 1,000 respondents surveyed said they were interested in programs pertaining to the Arts&Hobbies category. One exception is represented by the Banking sector, where 37 percent of employees prefer to participate in Beauty&Fashion programs, such as workshops.
Georgeta Gheorghe