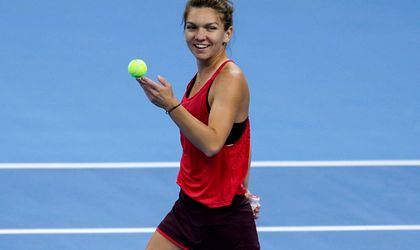 Romanian tennis player Simona Halep, currently the WTA No1, tops the ranking of the most successful Romanian women released by Capital. Halep also made it to the Top 300 richest Romanians for the first time.
Simona Halep received 460 points in the ranking. She became the world's number one player in October.
EU Commissioner for Regional Policy Corina Cretu was ranked 2nd, with 415 points, and Anca Vlad, came third, with 405 points.
Halep also entered the Top 300 Richest Romanians, on the last position. Aged 25, she earned between EUR 20-22 million in 2017. The ranking is topped by businessman Ion Tiriac, for the fourth year in a row.