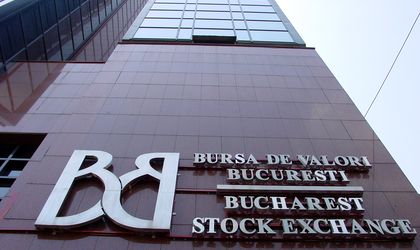 Shares transactions' value went down by 68 percent at Bucharest Stock Exchange (BVB) last week, compared with the previous week, according to a Puls Capital analysis.
"The total transactions value was RON 99.18 million. The shares transactions value was RON 91.6 million. The most important exchanges were on the shares of Fondul Proprietatea (FP) valued at RON 18.33 million, Romgaz (SNG) valued at RON 14.15 million, Electrica (EL) valued at RON 11.94 million, Banca Transilvania (TLV) amounting to RON 11.41 million  and OMV Petrom (SNP) amounting to RON 11.28 million," said the analysts in a statement.
According to Puls Capital, the transactions with structural products amounted to RON 6.44 million, with bonds RON 0.95 million, while deals with unit funds were valued at RON 0.19 million.
"On the deal market the total exchanges were RON 9.08 million. Last week the stock indexes registered negative evolutions, between 0.94 percent on BET-NG index, in value of 560.87 points and 0.10 on ROTX index. On the analyzed period, 32 shares had positive evolutions, 16 had stable evolutions and 28 had negative evolutions. The most important gains were for Stirom (STIB) shares, Mecanica Fina (MECE) and Electroaparataj (ELJ) of 49.14 percent, 23.67 percent and respectively 16.79 percent," says the source.
The biggest drop was registered on Mecanica Ceahlau (MECF) shares, of 10.7 percent, followed by Prodplast (PPL) and Romcarbon (ROCE) of 9.75 percent, respectively 8.01 percent.
Georgiana Bendre