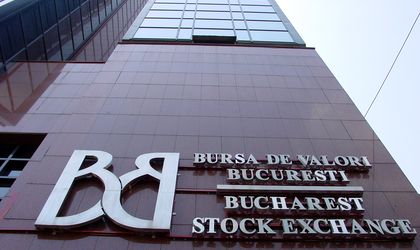 The shares' transactions on the Bucharest Stock Exchange (BVB) main segment increased with 4.4 percent in Q1 of 2016 compared with the same period of 2015, a growth of around EUR 943.8 million, according to BVB data.
This June, the total value of transactions overpassed EUR 158.9 million, which is 6.47 percent lower compared with the same month of 2015. On the alternative system of transactions, the transactions value grew by 463 percent, overpassing EUR 26.08 million in the first six months of this year.
The shares of Banca Transilvania, Romgaz and Fondul Proprietatea were the most traded on the BVB in June.
Banca Transilvania shares registered 10,730 transactions, valued at over RON 255.4 million, while Romgaz shares had 8,084 transactions of over RON 136.5 million and Fondul Proprietatea shares had 3,886 transactions of around RON 99.3 million. On the next places on the rank are Transgaz and Transelectrica, registering RON 49.3 million, respectively RON 39.2 million.
On the alternative transaction system, the most transactioned in June were Applied Informatics Company Cluj-Napoca (RON 8.94 million), Braincof Braila (RON 5.86 million), Deutsche Bank (RON 3.02 million).
Georgiana Bendre