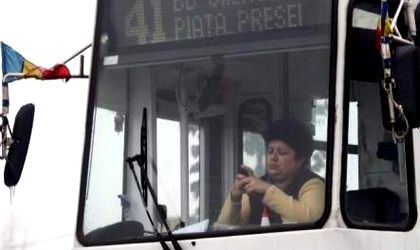 At least 52 people were injured following a severe crash in Bucharest in Lujerului passage, involving 4 trams, 3 of which collided.
The accident took place at 7.25 in Lujerului passage on the route of the 41 trams. Several hundred people were in the 3 trams that collided.
37 people were injured in the crash and were taken to the hospital by the SMURD first aid service, while other 15 people went to the medical units by themselves, as announced by Bogdan Opriţa, coordinator of SMURD in Bucharest, quoted by Mediafax newswire.
The victims were taken to several different hospitals: 20 of them arrived at Floreasca emergency hospital, other 8 people arrived at Elias hospital, and another 8 at the Bucharest University Emergency Hospital. A child was also injured, being taken at Grigore Alexandrescu hospital soon thereafter.
Of the victims taken to Floreasca unit, 8 are in serious condition, having suffered multiple traumas, says Mediafax.
Otilia Haraga