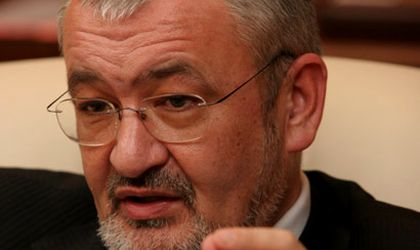 Prime Minister Emil Boc declared today that Finance Minister Sebastian Vladescu has been dismissed, measure from the government reorganization's plan.
According to media reports, which quote Democrat Liberal Party (PDL) sources his place will be taken by Ion Ariton, former Sibiu prefect and close to Vasie Blaga's entourage.
Miisters Radu Berceanu, Sebastian Vladescu, Mihai Seitan and Mihail Dumitru have had separate discussions with Emil Boc at Victoria Palace before the PDL meeting whih decided the government's reorganization plan.
One of Vladescu's main measures is the VAT hike from 19 percent to 24 percent.
Vladescu was Finance Minister also in the Tariceanu cabinet, period in which he lead the BCR privatization.
D.C.