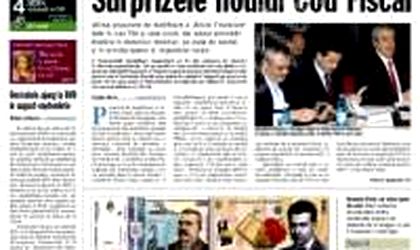 Saptamana financiara weekly and Felicia women's magazine, both edited by publishing group Intact, will no longer appear on print and will only have online editions, a measure which is temporary, announced the media group.
"Given the belonging of brands Saptamana financiara, Fin.ro, Magazin and Felicia to different companies such as Saptamana Financiara SRL and Media Casa Press, these will function for a period only online," announces Intact group.
"During the period in which the operational dissolving of Media Casa Press and the later merger with the newly created entity Intact Publishing, the websites www.sfin.ro, www.fin.ro, www.revistafelicia.ro will consolidate their position online following a significant investment and dedicated team that contributed to the creation of the successful titles mentioned above," goes the announcement.
Previously, Intact announced that all the print titles of the media group, with the exception of Gazeta Sporturilor, must integrate into a new company Intact Publishing.
Otilia Haraga