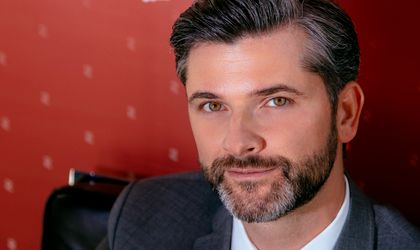 The supplier of real estate services Rustler Romania, the subsidiary of Rustler Group –Austria, estimates a turnover of over EUR 2.5 million in 2017, at the 5-year anniversary in Romania.
The company's improved results are due mainly to the Property and Facility Management services for clients from office buildings class A and B sector, followed by the clients from logistic, industrial, retail and private medical healthcare clients.
"The main achievements in the 5-year activity in Romania are the implementation of the  procedure of the group that we are part of, the creation of an efficient team formed of 90 professionals, the development of 30 projects with 500,000 sqm of real estate properties. Among our portfolio clients are: Bluehouse Capital, WDP Development, NEPI Rockcastle, VASTINT, CITEC Immobilien, IVECO Services, Colosseum Retail Center, Monza Hospital, S+B Gruppe, Decathlon," said Daniel State, managing director Rustler Romania.
In the first half of the current year, Rustler Romania secured new contracts offering property and facility management services for offices of approximately 100,000 sqm, for industrial and logistic sectors of 65,000 sqm, with the consolidation of Western part of the projects and commercial centers of 25,000 sqm.
The plans for 2020 refer to the team deployment and consolidation, trainings and qualifications for employees, equipment acquisitions, investment in certifications, branches in major cities in Romania, in house supplier for all specialized FM services. The goal of Rustler Romania for 2025 is "To be the strongest real-estate service provider in Europe: quality, geographically, type of service, performance, investment and knowledge".
"Even if we are the smallest company from the group, we had a fast growth, we developed on many activity areas. At the group level, Rustler Romania is one of the best structured regarding the work procedures and we are the only one currently which administers also hospitals. But for the future projects we don't have an investment ceiling, in order not to limit, " added State.
State considers that "the market is growing, it's more and more educated. The exigency is growing".