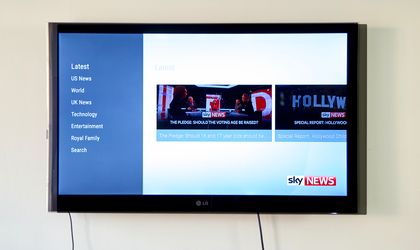 Rupert Murdoch's 21 Century Fox has said it would sell off Sky News to Disney in order to deal with regulatory concerns over its proposed acquisition of Sky. Fox wants to buy the 61 percent of Sky that it does not already own.  
Currently, Fox faces regulatory issues after the Competition and Markets Authority ruled that the GBP 11.7 billion was not in the public interest. Under the proposed deal, the news channel, which Fox said it would remain independent, would become a distinct company within Sky.
Alternatively, 21 Century Fox made a ring-fencing proposal.
The Murdoch family's news outlets serve nearly a third of the UK's population across TV, radio, online and newspapers.
Fox also proposed selling off Sky News to Disney, regardless of whether or not Disney's proposed acquisition of Fox goes through. Disney's proposed takeover of 21st Century Fox, includes Fox's current 39 percent stake in Sky.
Photo credit: Dreamstime.com