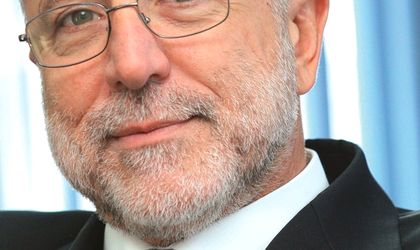 Romtelecom, the largest landline provider in Romania, has acquired 60,000 new customers through its NextGen subsidiary, according to company representatives.
"At this point, NextGen has reached 160,000 clients," they said. NextGen is the firm through which the operator makes acquisitions of small networks, to increase its footprint across the country. It is mainly present in Moldova and in the southern part of the country.
In the past few months, Romtelecom has also signed the acquisition of New Com Telecomunicatii, based in Cluj, as part of the expansion strategy it leads through NextGen.
Ovidiu Ghiman, executive manager for strategy and business development, previously said, "Our plans are to keep looking for potential acquisitions in the market even if they are small local operators or maybe ones which are playing in a higher number of counties, both on broadband and TV."
Romtelecom is part of the Greek group OTE. Recently, Panagis Vourloumis, president and general manager of OTE, came under fire as he was investigated in a corruption case which involved some technical support contracts. The investigation also included Yorgos Ioannidis, currently general manager of Romtelecom, who was technical director of OTE.
"The case refers to the provision of technical support by INTRAKOM-SIEMENS-ANKO for the maintenance of OTE's networks for the period prior to 2004 when the present management took over," said OTE officials.
Otilia Haraga