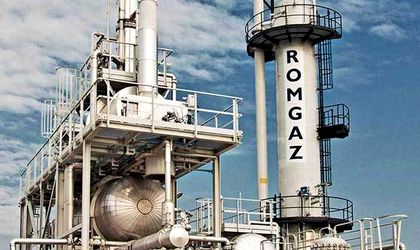 The cheper imported gas, the over-taxation of domestic gas production, the drop in demand from the industrial consumers, the unclear legislation regarding the minimum mandatory stocks of gas and the weather conditions are among the factors that generated the 26.8 percent reduction of the net profit of Romgaz in the first nine months of 2016 to RON 713.7 million, while the  turnover fell by 18 percent to RON 2.4 billion.
The company said that the sales of  domestic gas were lower by RON 493.5 million in the analyzed period compared with the period of nine months closed at September 30 2015, as a result of the diminishing of the natural gas demand on the internal market.
"Because of the drop in the international price of the natural gas (-25 percent) compared with the beginning of the year, the margins obtained by Romgaz were good," says the company. Thus, the net profit margin dropped only in margins, from 33.3 percent to 29.7 percent compared with the first nine months of the year," says Romgaz.
The Romgaz gas production dropped significantly by over 26 percent from 3.03 billion cubic meters, compared with January-September 2015 period.
"The turnover, the profit and the other indicators calculated based on them were established based on the estimated value of the counter-value of the natural gases delivered during May-September, because on these months the gas balance was not finished as a lack of the clarity in the regulations regarding the gas delivery to the households," adds Romgaz.
The volume of gas imported by Romgaz and re-sold on the internal market tripled in the last nine months of 2016 to 6.8 million cubic meters, as well as the revenues from this activity, which grew from RON 3.19 million to RON 10.88 million.
Georgiana Bendre