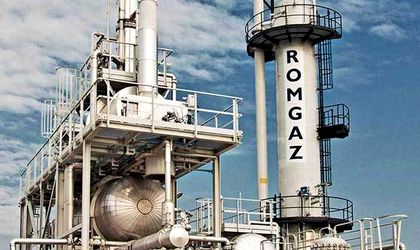 State-owned gas producer Romgaz registered a decrease in profit by 20 percent compared with the first six months of 2015 to RON 615.3 million (EUR 136.7 million) in H1, while the turnover fell by 17 percent to RON 1.86 billion because of the drop in the natural gas demand, according to a report submitted to the Bucharest Stock Exchange (BVB).
"The performances of the company from the first semester of the year were mainly effected by the decrease by around 6 percent of the natural gas demand compared with the same period of the similar period of 2015. The net profit, valued of RON 615.3 million is in line with budgetary forecast (0.65 percent)," said the company.
Romgaz had obtained a net profit of RON 766.6 million and a turnover of RON 2.23 billion in the first half of last year. Also the company produced 2.19 billion cubic meters of natural gas, by 580 million less than in the same period of last year. The accomplished level represents 90.32 percent of the planned production.
Therefore, the mild winter generated a natural gas consumption lower in the first quarter and the natural gas demand in the key sectors dropped because of the drop in prices at international level, especially in the chemical fertilizers sector, where the natural gas consume decreased by 49 percent compared with the previous year.
Georgiana Bendre