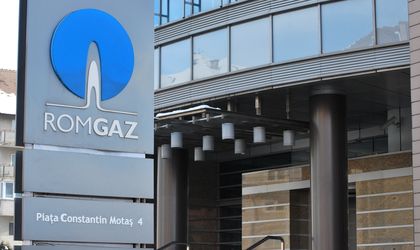 Natural gas producer Romgaz Medias posted an increase by 82.4 percent in the net profit in 2017, a record since Bucharest Stock exchange (BVB) and London Stock Exchange listing, according to a release of BVB.
"In Q4 we registered a net profit of RON 648.22 million, an year-on-year growth by 120.10 percent and higher by 116.4 percent compared with the previous quarter. The fiscal inspection on excises had a significant effect for the results of the last quarter, leading to a revenue and a debts of RON 244.38 million. The profit margin in the last quarter of the year was 50.9 percent and the EBIT margin was 58.8 percent, over the values registered in the last quarter of 2016 and the third quarter of 2017," says the source.
In 2017, Romgaz estimates revenue of RON 4.59 billion compared to RON 3.41 billion achieved in 2016.
The increase comes from a 32.6 percent increase in income from gas sales both from Romgaz production and gas purchased to be resold and from partnerships, as well as further to the increase of income from electricity sales (38 percent) and underground storage activities (46.44 percent)
According to the annual preliminary results, the natural gas production was 5.158 billion cm, by 939 million cm higher than the production from 2016, an increase stimulated by lower temperatures from the beginning of 2017 and the increase in gas demand for electric energy production.
In 2017 the Company estimated a net loss of RON 120.33 million, lower by RON 348 million as compared to the same period of the previous year, due to net losses from allowances for doubtful debts with exceeded due date that are lower than in the previous year by RON 348.5 million. In 2017 there were recorded allowances for doubtful debts of RON 6 million.
The revenues reached RON 464.17 million, a growth by 38 percent compared with 2016. The market share of electric energy production was 2.95 percent, according to Transelectrica data.
In 2017, Romgaz made investments of RON 781.77 million, a growth by 57.07 percent compared with 2016.
The estimated turnover of the company reaches RON 4.59 billion, compared with RON 3.41 billion in 2016.
Th expenses with employees grew by 13 percent compared with 2016 and the exploration expenses dropped by 45.89 percent compared with 2016 due to a lower value of exploration projects in 2017.
Romgaz SA is the main natural gas supplier in Romania. The Romanian state owns 70 percent stake of the company.