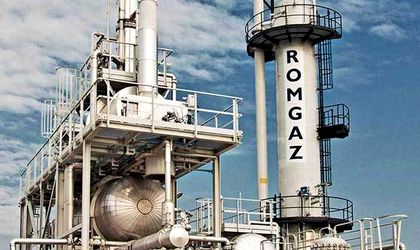 Societatea Natională de Gaze Naturale ROMGAZ S.A. announced a new hydrocarbon discovery on the Romanian territory in block RG.06 Muntenia Nord-Est. Romgaz performs petroleum operations as sole titleholder of the Concession Agreement for Exploration-Development-Production.
According to a press release, the discovery is located in the north eastern part of the Moesian Platform, in the 35 kilometers long Caragele structure. The structure has been explored for production units at depths of 1,500 to 5,000 meters, as part of the company's exploration projects.
Production tests carried out at exploration wells Damianca 55 and 77 Rosetti confirm the presence of an important hydrocarbon accumulation in Jurassic calcareous reservoirs on a 120 meters interval, located at a depth of over 4,000 meters, the press release reads. Accordingly, flow tests results (DST) through 7mm and 9mm chokes predict a daily production of 1,400 to 2,200 boe/well. The contingent resource, evaluated based on drilling data, namely well geophysics, cores, fluids and size of the trap according to 3D seismic, is estimated at 150 to 170 million boe.
"The results paid by the two wells confirm the correctness of our decision to use 3D seismic in the phase of exploration of high depth geological units," Dumitru Rotar, Deputy Director General – Exploration and Production – SNGN Romgaz SA Medias said on the topic. "The productivity of the entire structural unit increases considerably following these results and provides the perspective for new significant discoveries in the next period. Exploration works will be carried out in accordance with the set schedule and include development plans to stream into production the new wells," Rotar said.
Romgaz is Romania's largest natural gas producer and the main supplier in the country. The Romanian state owns a 70 percent stake in the company.
Georgeta Gheorghe