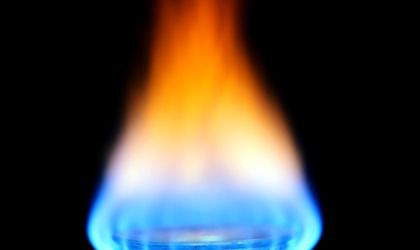 Romgaz has closed a transaction with Transgaz worth RON 76.5 million for gas supply for the technological consumption, according to a press release submitted to the Bucharest Stock Exchange (BVB).
The payment is made in 30 days from the bill issuing, for the delivery period September 16, 2016-October 1, 2017.
The state-owned gas producer closed the first semester of this year with a net profit of RON 615.3 million, a drop of 19.74 percent compared with the one registered during the same period of the last year, which was RON 766.6 million, according to BVB data.
The turnover decreased by 17.23 percent, reaching RON 1.85 billion, while the revenues decreased by 14.76 percent to RON 1.91 billion and the expenses fell by 10.37 percent to RON 1.15 billion.
According to the company's representatives, the evolution reflects the warm weather, the drop in gas demand in the key sectors, especially in the chemical fertilizer production sector.
The natural gas production developed in the anticipated parameters at the program established for 2016, the level being 90.31 percent from the planned one.
In the first half of this year, Romgaz produced 2.197 billion cublic meters of natural gas, which is 580 million cubic meters less than the one from the same period of 2015.
Georgiana Bendre