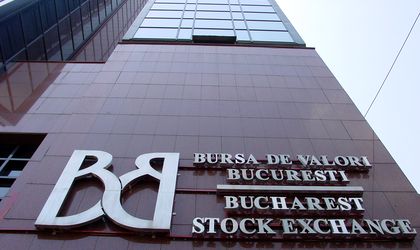 The main index of the Bucharest Stock Exchange (BVB) reached on Friday morning the highest level from the last nine months and a half.
The BET index, which tracks the 13 most liquid shares, reached 8,732 points. It gained 0.56 percent compared to Thursday closing hours, according to Agerpres.
The BET-Plus index, which includes the most liquid 37 shares, was up by 0.52 percent, BET-FI, comprising the SIFs, gained 0.14 percent, while BET-NG, which includes 10 companies active in the energy and utilities sector, grew by 0.24 percent.
The extended index blue-chip BET-XT, which includes the 25 most liquid shares, was up by 0.49 percent, while BET-BK, the reference index for investment funds, was up by 0.34 percent.
Trading on BVB reached EUR 1.67 million of Friday morning. The biggest share of deals was recorded by Romgaz, Banca Transilvania and BRD.