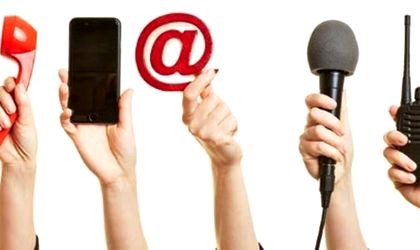 Romania's telecommunications market is one of the most developed in our country so the evolution from one year to the next are not too high. Still, the value of the market went up last year, reaching a total of EUR 3.4 billion. 
"Romania has one of the most dynamic telecommunication markets, and this is also seen in revenue growth in this sector. In 2017, total revenues were RON 15.6 billion, which means 1.8 percent of Romania's GDP. As a regulator of this ever-expanding sector, we are aware that we must focus more than ever on our main mission – that Romanians have access to the latest and most reliable technologies and services at the best price," said Sorin Grindeanu, president of the National Authority for Administration and Regulation in Communications (ANCOM).
According to the data reported by the providers in the Romanian electronic communications market, total revenues from the provision of electronic communications networks and services totaled RON 15.6 billion in 2017, up 6 percent compared to 2016. Expressed in EUR, total revenues were approximately EUR 3.4 billion, with an annual growth of 4 percent.
Based on 2017 earnings, the leader had a market share of 27 percent, the main competitor 25 percent, the next competitor 21 percent and the other suppliers 27 percent.
The highest growth recorded last year was in internet traffic and data transmissions of 501.3 percent to 5,81 TB (Terrabytes) of data. On the second place it is the growth of voice traffic, by 116.7 percent, to a total of 3.56 million minutes. The text messages (SMS) reported a growth of 57.9 percent to 238 million.
The number of connections of fix internet (home or office) was up by 7.3 percent to 4.8 million, while mobile internet connections went down by 1 percent to 20.3 million, from which 16.9 percent were broadband (EDGE, CDMA, EV-DO, 3G, 4G). From the total of broadband connections 11.4 million were on monthly subscription and 5.5 million on prepay. The number or active sim cards with 4G technology was at 7.7 million up from 7.18 million the previous year.
From the total number of  active sim cards with mobile internet, the 4G connections represents only 37.9 percent, up from 36.6 percent in 2016. Other broadband connection sim cards gave 42.3 percent from the total, down from 43.7 percent in 2016, and 2G, CDMA and Edge sim card were 19.8 percent, up from 19.7 percent.
The penetration of TV services (cable, satellite or IPTV) was at 99.6 percent at the end of 2017, up from 98 percent at the end of 2016. Cable TV represents 66.8 percent from total, satellite connections 31.2 percent and IPTV 1.6 percent.