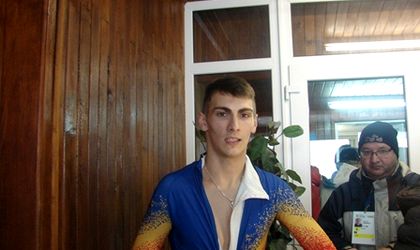 Romanian Emil Imre won the first medal for Romania at the ongoing European Youth Olympic Winter Festival (EYOWF) 2013, obtaining silver in the men's 500-metre short-track race at the Poiana Brasov rink.
Imre clocked 44 seconds 188/1000, coming after Russia's Denis Airapetian, 44sec152/1000, with Leonard Palla of Italy coming third with 44sec333/1000.
"I dedicate this medal to my parents. I want to thank the federation and the school where I have trained. I want, by all means, to take part in the Winter Olympic Games in Sochi. I will not compete for a medal, but the important thing is for me to be there", Imre said.
He explained he has only one pair of skates, which he uses both for training and running in competitions. He was wearing a chain necklace featuring a skate pendant that caught the eye of those present.
Romania had won only four bronze medals at the previous EYOWF editions.
Photo courtesy of EYOWF official website.
Oana Vasiliu