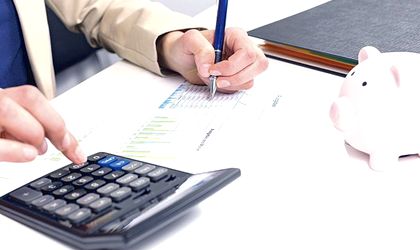 The tax exemption for reinvested profit will be available also after January 1 according to the Government ordinance no.84, which brings several changes to the Fiscal Code and Fiscal Procedure Code, that was published in the Official Gazette.
"The reinvested profit in technological equipments, computers and peripheric equipments, machinery and households, controlling and billing machinery, informatics programs as well as right of usage of informatics programs, acquired products, including based on the financial leasing contracts, used in economic activity development, is exempted from taxes. The fixed assets are posted in the subgroup 2.1, respectively 2.2.9 from the Catalogue regarding the classification and the functioning duration of the fixed assets, approved by the Government," says the bill..
The tax break for reinvested profit was rolled out in the first half of 2014 and this facility was set to expire this year. This time the facility was expanded for an undetermined period.
At the same time, the bill introduces a facility for the VAT paying firms in the period in which the VAT code was suspended.
"In the case of the registration for VAT purposes, the taxed person uses the deduction right for goods/services acquisition in the period when the registration code for VAT was cancelled by submission of the tax in the first expense account submitted after registration," according to the amendments.
Moreover, the ordinance introduces a special VAT system for farmers. They will be released of VAT, but they will pay a countervalue in underwriting quota, which represents the amount resulted by applying the compensation percentage in underwriting quota over the price/tariffs excluding the tax affiliated to the deliveries of agricultural products and agricultural services made by a farmer.
"The compensation percentage in underwriting quota is one percent for 2017, 4 percent for 2018 and 8 percent starting 2019," according to the bill.
Georgiana Bendre