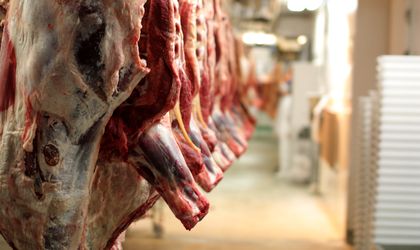 After local meat producers found themselves dragged into the Europe-wide horsemeat scandal last month, Romania's food safety authorities have had to deal with new cases of irregularities.
Most recently, milk infested with aflatoxin was reportedly found in Romanian farms, collection centers and processing facilities, and a local farm was suspected of having exported turkey meat containing residues of antibiotics to Germany.
In response to this latest food safety alert, the authorities started an enquiry and by last Thursday evening no irregularities had been found at the Codlea farm suspected of having supplied the turkey meat, according to the National Sanitary Veterinary and Food Safety Authority (ANSVSA).
The scandals prompted the resignation of Mihai Turcanu, president of the ANSVSA. He was accused by milk producers' representatives of a "lack of professionalism" for his handling of the milk scandal.
Following intense media scrutiny of the episode, Romanians have shown signs of losing trust in the quality of milk available in retail networks. Two out of five Romanians have scrubbed milk off their shopping list over the past week, according to a survey released last Thursday by Rogalski Grigoriu Public Relations, while only 43 percent of respondents said they still trusted the quality of the milk they bought.
After the ANSVSA ordered testing it was revealed at the end of last week that a total of seven farms, collection centers and processing facilities had been found to have infested milk, but the authorities said contaminated milk had not made it to the shelves.
Simona Bazavan