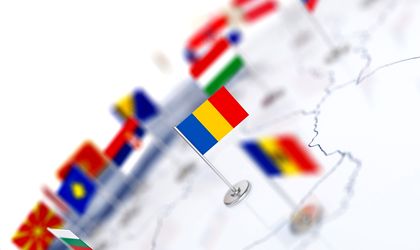 The latest Eurostat data on the number of valid residence permits issued by EU member states to non-EU citizens shows that Romania recorded the biggest decline in 2017 compared to the previous year.
The total number of residence permits granted by the Romanian government to non-EU citizens in 2017 was 54,045, compared to 62,882 in 2016.
Across the bloc, at the end of 2017, there were 20.3 million valid residence permits granted to non-EU citizens – the countries that had the largest shares of the total  number of permits were Germany (23 percent), Italy (18 percent), France (14 percent), Spain (13 percent) and the UK (8 percent).
The stock of valid residence permits issued to non-EU citizens rose by 5 percent between the end of 2016 and the end of 2017. The majority (21) of EU Member States reported an increasing number of valid permits, while Estonia, the Czech Republic, Latvia, Italy, Greece and Romania reported a lower number, Romania having had the largest decline.
The highest rate of increase was recorded in Hungary, where the stock of permits granted to non-EU citizens more than doubled (113 percent), followed by Bulgaria (41 percent), Malta (25 percent) and Slovakia (21 percent).
Almost two fifths (38 percent) of all valid residence permits at the end of 2017 were issued for family-related reasons, with lower shares for employment reasons (16 percent), refugee status and subsidiary protection (7 percent) or education reasons (6 percent).