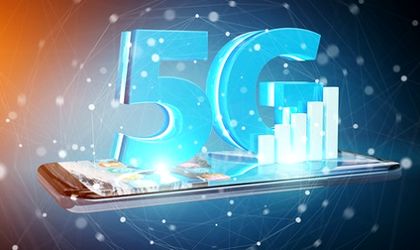 The Romanian authorities could add "anti-Huawei" filters in the 5G tender scheduled for the end of this year, according to a memorandum signed by the U.S. and Romanian governments in Washington.
The memorandum was signed by the Romanian ambassador in Washington and by the U.S. ambassador in Bucharest on Tuesday, following the meeting between the president Donald J. Trump and the Romanian president Klaus Iohannis to the Oval Office of the White House.
At the end of the meeting, a joint statement from Donald J. Trump and Klaus Iohannis was released, indicating that Romania aligns with the U.S. on major economic and military issues.
One of the key-issues for the U.S. in the effort to rebalance the trade with China is telecom – and Romania seems to follow in Washington's steps.
"We also seek to avoid the security risks that accompany Chinese investment in 5G telecommunications networks," the joint statement says.
But the memorandum, cited by G4media.ro, indicates three major principles – or filters – that Romania will apply at its future 5G auction: the supplier should not be under another government's control, transparency of shareholders' structure and transparent corporate practices.
This memorandum may mark a major policy change in Romania, following recent official announcements suggesting that the current ruling coalition support Huawei's presence at the 5G auction.
In June, the Romanian Communications and Information Society minister Alexandru Petrescu said that Romania plans to launch its tender for 5G frequencies in the fourth quarter of this year, and the bidding process will be open to all, including companies using equipment from Huawei Technologies.