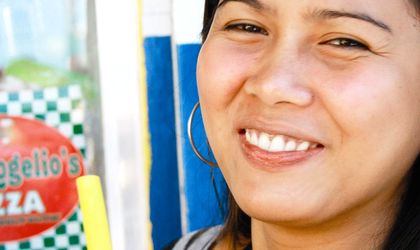 Demand for Filipino child-minders on the Romanian market is up 40 percent on 2009, according to a recent report by a recruitment company. Nannies from the Asian country are popular for their studies, knowledge of English, seriousness and devotion to their line of work, as well as the long-term economic benefits of the investment.
The demand for Filipino personnel for home assistance on the Romanian market began approximately four years ago, according to Perfect Connection Associates, due to a lack of supply of qualified personnel in this field. Romanian nannies seem to prefer a career abroad, where they earn salaries of between EUR 1,000 and 1,500, compared to monthly remuneration of around EUR 300 in their homeland.
The initial outlay to employ a Filipino nanny is EUR 3,500, which covers all the necessary recruitment stages, from the initial search, the psychological, medical and professional tests to the obtaining of the work permit, a process that can take a total of six months. To this sum is added a monthly salary of EUR 300-500, considered by clients to be a long-term profitable investment, as contracts are signed for a minimum of two years.
Romanian public figures are also opting for Filipino nannies as they are considered more discreet and, therefore, less susceptible to approaches by Romanian tabloids.
Corina Dumitrescu