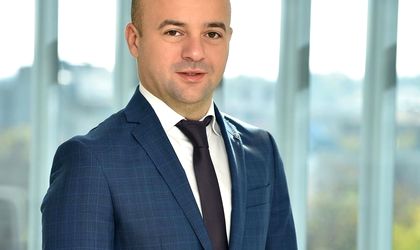 Reynaers Aluminium Romania, part of the European company of aluminium solutions for the constructions segment, registered a turnover growth of 7 percent in the first half of this year, compared with the same period of 2015.
 "The opening of the logistic center close to Bucharest, the team development and the positive evolution of the constructions market in general and the profile market, had a positive impact in the company's business development in the first semester of this year, " said Daniel Popa, country manager Reynaers Romania.
According to Popa, Reynaers Aluminium Romania' turnover reached close to EUR 3 million in the first six months of this year, compared with EUR 2.7 million in 2015.
"Our architects and engineers team has allocated more than 40 percent of the time to offer technical support and architectural solutions to big projects, started since the last year. The consultancy given to the most important partners- such as general entrepreneurs, project management firms and architecture offices- represented another considerable part of our commitment to the market projects, " added Popa.
Therefore, in the first half of 2016, the company delivered products both for projects within the country and for export.
Taking into account the substantial growth from 2015, the company estimates a business growth of EUR 8 million this year.
"This growth will not be only supported by the internal projects. We estimate that until the end of the year the Reynaers Romania business will be supported also by the growth of export orders," said also Popa.
Regarding the presence on the local market, according to Popa, 60 percent of the sales are represented by the profiles for the curtain facades .
Georgiana Bendre