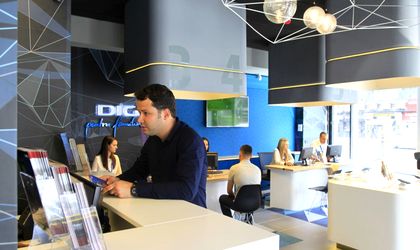 Telecom operator RCS&RDS announced plans to sell a 25 percent stake on the Bucharest Stock Exchange (BVB) in May. This is the biggest listing of a private Romanian company and, according to the BVB, represents the next big step in the unique journey of the Romanian capital market." 
The company plans to list at least 25 percent of the subscribed social capital.
"The Bucharest Stock Exchange (BVB) welcomes with satisfaction the Intention to Float announcement published by Digi Communications N.V," BVB announced in a statement.
"We acknowledge it as next big step in the unique journey of the Romanian capital market, which, after a lot of work aimed at the market modernization, is becoming the most dynamic stock market in Central and Eastern Europe. We also appreciate the recognition of the Bucharest marketplace as of the market which has a great capability to absorb big transactions, and to attract domestic, international and global investors," the announcement reads.
Speaking on the occasion, RCS&RDS CEO Serghei Bulgac hailed the day as a historic moment for the company and for Romanian economy, in general. "As one of the most important providers telecom providers in Romania and Hungary, the Intention to Float is an important opportunity for the Romanian public and will represent an achievement we are proud of", he added.
"Investing in DIGI," he argued, "investors gain access to an attractive industry leader, with a stable structural growth. Investors will benefit from the experience of our management team and by a strong mark of recognition on the markets we are active on and on our customer segments. The Council of Administration of the company supports with pride this stage of our development and is eager to work with future shareholders," Bulgac said.
In 2016, DIGI generated revenues of EUR 842.8 million and RCS & RDS operations in Romania generated EUR 612.7 million.