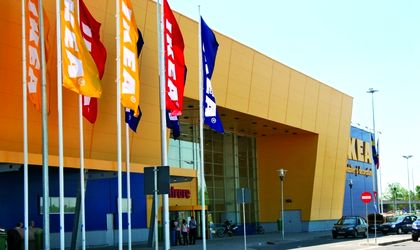 The Ikea store in Baneasa has ended the IKEA catalogue year (September 2009 to August 2010) with RON 327.4 million sales (approximately EUR 76 million.) Over 10 million Ikea products were sold, after 2.5 million people have visited the store during this period. The reported sales are 13 percent lower than in the previous catalogue year. Around 60 percent of the items sold were furniture products, the rest being taken up by accessories and decorations.
Globally Ikea has reported sales of EUR 23.1 billion in 280 stores in 26 countries. There are other 38 Ikea stores in the world that are operated in a franchise system.
This year has been the first in Ikea's 67-year history when financial results are reported.