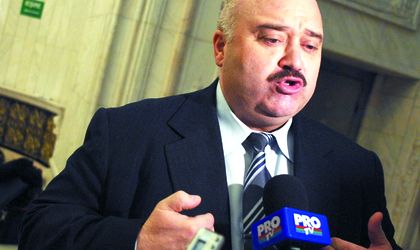 Romanian senator and former member of the Social Democratic Party Catalin Voicu must serve 29 days in custody while investigators examine his involvement in an ongoing corruption case. The senator is allowed to appeal the decision, but must remain in custody during the process. This is the first time the Romanian Anti Corruption body (DNA) has called for the arrest of a senator. The Romanian Senate last week voted to allow the senator to be investigated in the corruption case. It was also the first time that the Romanian Parliament has voted for the investigation of an MP.
Voicu suspended himself from the Social Democratic Party (PSD) last week. National Anticorruption Directorate (DNA) prosecutors have charged the MP with exerting undue influence, forgery of signed documents and being party to the offense of intellectual forgery under accounting law, in connection to fake deeds, according to a statement by the directorate.
Voicu stands accused of having received, in his capacity as member of the Senate, bribes of EUR 60,000 and EUR 200,000 from a local businessman in order to put pressure on magistrates from the High Court of Cassation and Justice to rule in favor of the company at which the businessman was an associate.
According to media reports, the businessman in question is Costel Casuneanu who was included in the Capital Top 300 wealthiest Romanians and who was a sponsor of President Traian Basescu's election campaign.
Staff