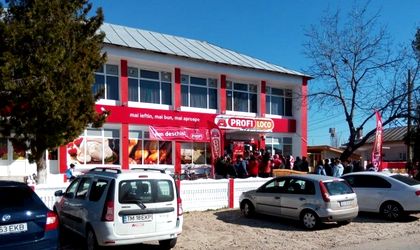 Retailer Profi has opened new stores in Predeal, Bacau, Stulpicani, Iancu Jianu and Vadastrita, reaching 531 units across Romania.  
The store from Predeal is opened in City format and is the 19th one opened in Brasov. It has a surface of 375 square meters, while the commercial room is 253 sqm.
The retailer opened a new store in Bacau, in City format, covering 358 sqm and a commercia, room of 194 sqm.
The store from Stulpicani, Suceava county is in Loco format. The unit has 350 sqm and the commercia, room has 215 sqm.
Also in Iancu Jianu and Vadastrita, both in Olt, the Profi stores are in Loco format.
Profi is present in 278 localities and has over 11,000 employees.