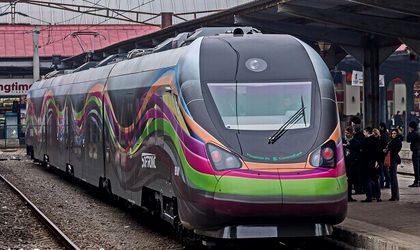 Softrans has announced that starting December 10th, their Interregio train ticket prices will be increased by 15 percent.
The private company explains that the "painful measure" is due to the reduction and delays in the state subsidies they should receive and the fact that CFR Calatori, the state-run rail company and Softrans' main competitor, has recently increased salaries for their employees, which creates pressure for Softrans in terms of their own expenses with staff, according to economica.net.
However, Softrans states that even after the 15 percent price increase, they will continue to have the lowest train fares in Romania. After the change, a one-way ticket between Bucharest and Brasov will cost RON 35 (currently RON 30). A CFR ticket for the same trip costs RON 48,6 – therefore Softrans tickets will continue to be significantly cheaper than CFR's.
Representatives argue that this move was necessary because the subsidies related to reduced fares for students or pensioners offered by the Transport Ministry have constantly decreased, including in September 2017 when it was cut by 10%. The subsidies that they still receive are also significantly delayed.
Softrans also says that they have had to increase employees' salaries in order to keep them from leaving the company, in the context of repeated salary increases offered by state-run rail operator CFR Calatori to their own employees.
Fares hadn't been increased by Softrans since May 2015, when the company started operating Interregio trains. Fares for Regio trains will remain unchanged.