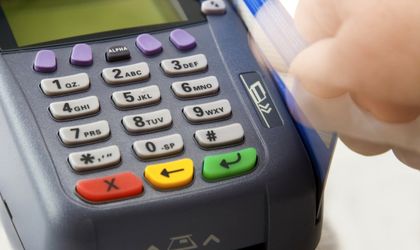 President Iohannis passed the cash-back law, which allows businesses with over EUR 10,000 turnover and selected public institutions to disburse up to RON 200 in cash to customers.
The law to amend the emergency ordinance, reexamined at the request of the Romanian President, was adopted in unanimity by the Chamber of Deputies at the end of October.
The entities are businesses that provide public utility services, as well as public institutions that collect taxes, fines, interest, penalties and other payment obligations as well as businesses that post a turnover in excess of EUR 10,000.
"We salute the promulgation of the purchase with cash-back law, due to it having the potential to massively contribute toward fiscalization, increasing the transparency of payment flows and combatting fiscal evasion," Cosmin Vladimirescu, General Manager, Romania, Mastercard said in a statement.
"The obligation of accepting electronic payments has fantastic potential in terms of financial inclusion of the rural areas. It is only natural that the option of granting cash-back should belong to the retailer and, in this regard, we are convinced that once the system will be implemented, competition will entice retailers to disburse cash at consumers' request," Vladimirescu explained.
Georgeta Gheorghe