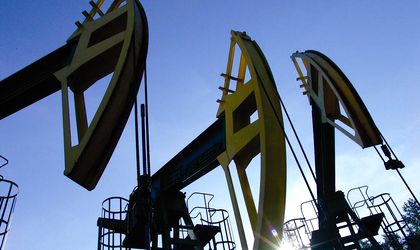 MOL and Expert Petroleum (EP) have won licenses for the three blocks they applied for in the bid organized by the Romanian National Agency for Mineral Resources (ANRM). MOL and EP bid for three blocks based in the Pannonia basin, in the west of Romania. The Hungarian oil producer has a 70 percent stake in this partnership and EP the other 30 percent.
"With this opportunity MOL Group not only completes its strong retail presence in our neighboring country with its upstream activities, but also broadens its exploration and production (E&P) portfolio in the CEE region. We believe MOL can successfully utilize its exploration and production experiences gained in the region. MOL is very optimistic about continuing its outstanding exploration success ratio reached in Pannonia basin in the area of its new blocks," said Attila Holoda, the group's managing director of Eurasian E&P.
The first working phase of the exploration is expected to start next year, and according to previous calculations, the blocks have very good oil and gas potential.
MOL owns five refineries in Hungary, Slovakia, Croatia and Italy and operates over 1,600 filling stations in Europe and a nearly 5,500 km long high pressure natural gas pipeline network in Hungary. The firm is active in regional gas transmission and trading. In 2009 it established underground gas storage with a unique strategic mobile capacity of 1.2 bcm and 0.7 bcm commercial capacities.
Dana Ciuraru