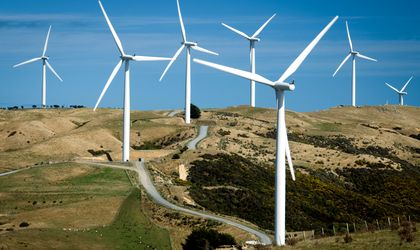 Several key players on the renewables market urged Romanian authorities in a letter to speed up the decision-making process concerning the sector, currently characterized by "total unpredictability."
RWEA, PATRES, RPIA and ArmHE, four associations and unions active in the sector, addressed PM Dacian Ciolos and Energy Minister Victor Grigorescu in a letter calling for decisions that could overturn the dramatic effects of the reversal of policy operated in 2013. Prior to that, between 2008 and 2013, after the approval by the Parliament of Law 220/2008 establishing the promotion scheme for energy production in the renewables sector, investments in renewables took off. Among the positive outcome of the introduction of the scheme, the letter mentions a total of EUR 8 million in investments, for an installed capacity of 5166MW, representing 3.129 wind MW and 1.325 solar photovoltaic MW, as well as the creation of 7,000 jobs. Starting with 2013, the letter argues, the positive effects of Law 220 were reversed by means of the continuous amending of the regulatory framework governing the renewables sector.
According to the authors of the letter, the amendments made were against the best interests of the sector. Specifically, the letter mentions the decrease of the GC quota from 15 percent to 11.1 percent for 2014, from 16 percent to 11.9 percent for 2015 and from 17 percent to 12.5 percent for 2016. In addition, a part of the GCs were deferred until 2017. Among the other changes, deemed by the representatives of the renewables sector as "dramatic", the letter mentions the loss of GCs from positive imbalances, the suppression of the right to negotiate bilateral PPAs and the arbitrary curtailing of E-RES generation. Reportedly, the current state of affairs caused impairments, insolvencies and bankruptcies, loss of revenues and of profitability and caused delays in cash flows and saw many face the situation where they did not have sufficient funds to pay lenders. The measures, renewables industry representatives argue, have created an environment of total unpredictability that has frozen the investments and caused the "discrediting" of the Romanian renewables industry. Moreover, the letter argues, when participating in working groups held by the Ministries of Energy, the representatives of the renewables sector encountered obstacles put in place by the Regulatory Authority for Energy (ANRE), the Romanian electricity and gas market operator OPCOM and Transelectrica.
The joint initiative of the associations and unions in the renewables sector comes to address the recent statements by representatives of the Ministry of Energy and has a twofold mission. Firstly, the players in the renewables sector welcome the Ministry's initiative to draft an emergency ordinance for the renewables sector that could bring "amendments that would bring a balance to the market." Secondly, they aim to counterbalance recent statements by Minister of Energy Victor Grigorescu, according to which, companies and associations active in the sector have divergent interests and do not have a common stance on measures to be adopted.
Georgeta Gheorghe