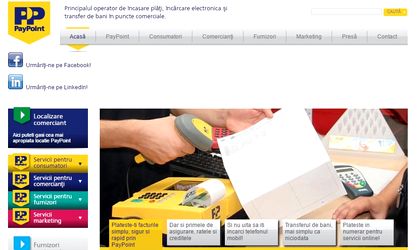 PayPoint Romania, the cash payment and electronic charging operator through retail points, has announced the launch of a new TV campaign.
The campaign focuses on the variety of services and types of payment available through the PayPoint system and the communication direction starts from the attributes that make from PayPoint a real help in the Romanians lives: the network of over 10,200 points of payment, the portfolio of over 120 providers from various domains, the proximity of the stores, the speed in making the payments and the security of the transactions.
The campaign is presented on TV, with two different executions that capture two situations in which every Romanian can identify himself. The creation team calls the life stories to whom the public can relate to, through a laid-back and funny communication. Everything under the headline "PayPoint. Recommended by millions", supported by the millions of transactions done every month through this system and the millions of satisfied consumers.
"As it was normal, our campaign has developed very much since the moment of the initial spots. If at the beginning we focused on the Bill Payment service, that was also our image vector, PayPoint evolved and added new and new services that consolidated our position of 'payment specialists'. Today, our consumers resolve the problem of all the payments in the household with only one road at anyone of the over 10,200 partner stores from the entire country. We are very happy to be able to offer the Romanians a modern and convenient payment system that is helping them win time for what matters, this being also the message of the spots in our current campaign," said Mugur Dogariu, managing director PayPoint Romania.
Romanita Oprea